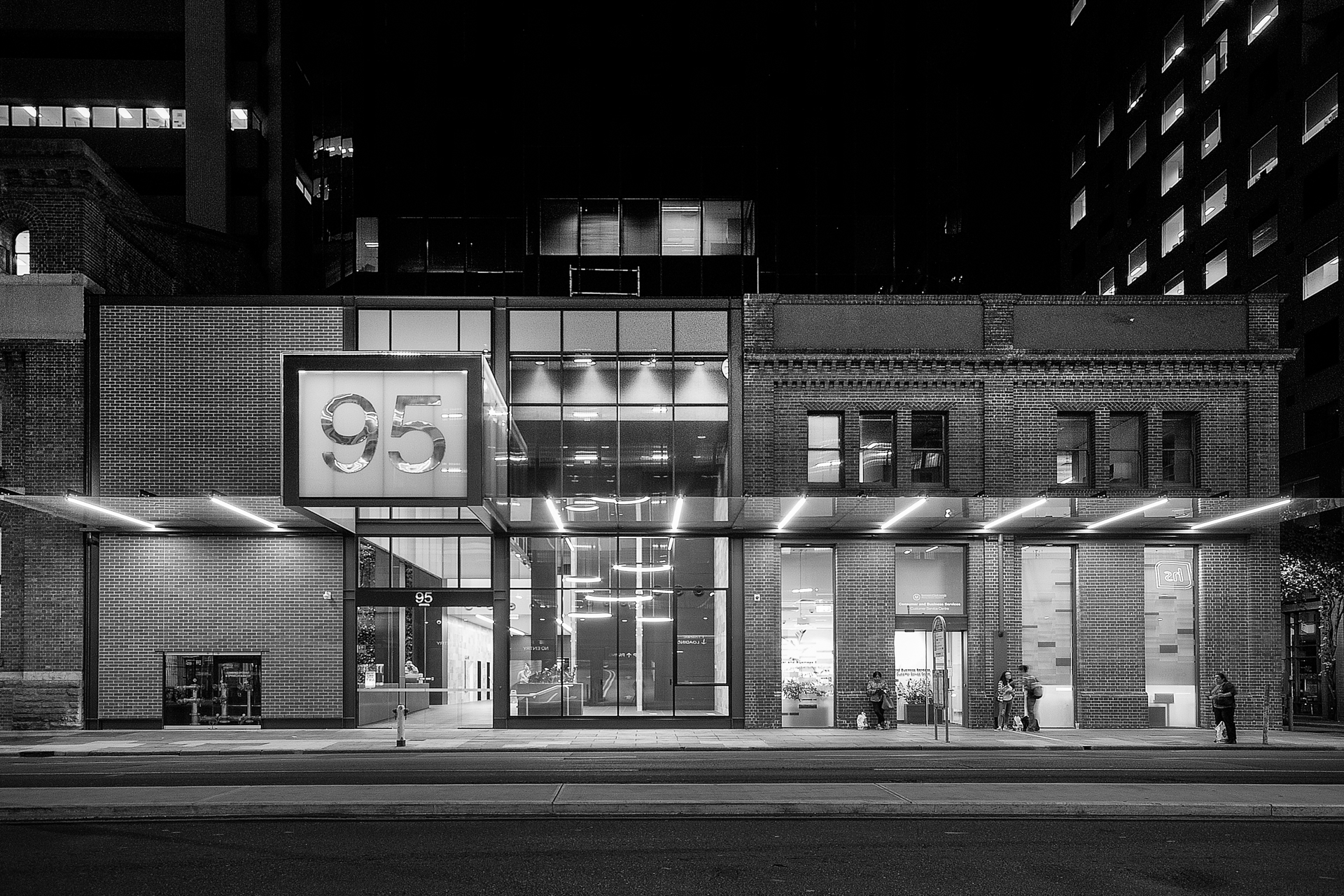 27 Apr

Iconic Chesser House is rejuvenated
Chesser House, in the heart of Grenfell Street, Adelaide, has undergone a major transformation.
Chesser House has recently undergone a dramatic 'refresh' and modernisation programme which significantly changed the streetscape.  The metamorphosis of the building has been completed by a significant investment by the Building Owners in the upgrade of base building amenities, services and end of trip facilities.  The facelift includes a vibrant new façade and a new, bright and enticing corporate entry, complete with working lounge.
The new public meeting spaces and café are posed to enhance the tenant experience, whilst the striking colour changing lighting system activates the once tired façade.