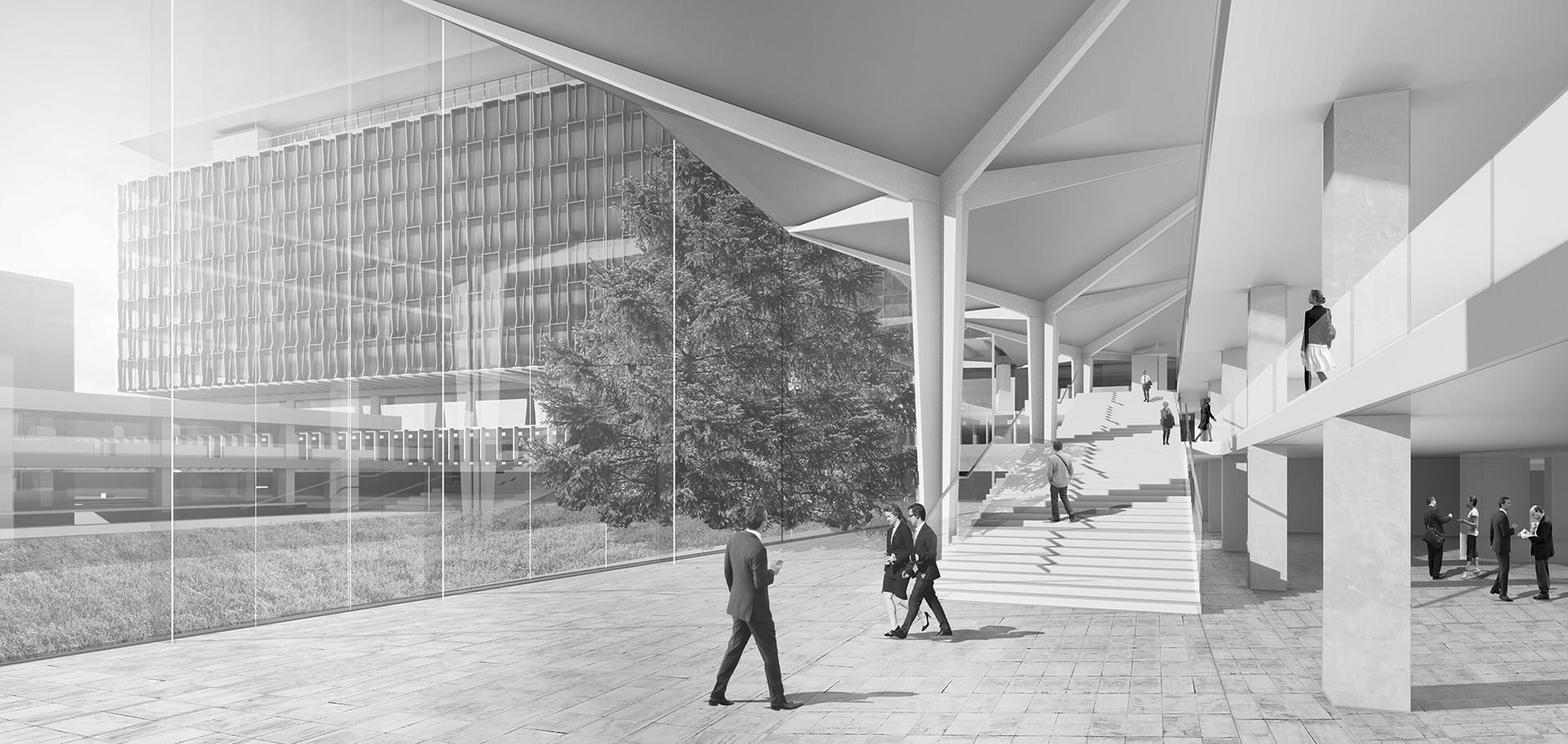 23 Oct

International design competition
The World Health Organization (WHO) has launched an international design competition to redevelop and extend its 1966 headquarters in Geneva. The new facilities, a 25,000 square metre office block and 700-space underground car park will replace a series of smaller additions, hastily constructed in response to various health crises in the years after the main building was completed.
The headquarters of WHO are situated in the international organizations area in Geneva, near Cointrin Airport, and culminates at the top of the hill on the edge of Prégny-Chambésy and Grand-Saconnex. It currently consists of ten buildings of very unequal quality and architectural value.
After 58 years with its headquarters on the present site, WHO is now committed to a large-scale redevelopment project. The intervention strategy on site is scheduled as follows:
- Demolition of temporary and/or prefabricated buildings
- Construction of the New Building with an underground garage (the purpose of this competition).
- Refurbishment of WHO's historic Main Building.
- Sale of parcel 406 with its three buildings to a third party.
The aim of the competition is to allow WHO to construct a New Building, where the current staff of the Main Building will be housed for the duration of its refurbishment, without causing any disruption that could impede the functioning of WHO and the work of its staff.
This strategy will eventually provide for the integration of all WHO headquarters activity into three buildings instead of ten, for better architectural and urban planning coherence, modernization, and heightened efficiency of site management. This redevelopment will first consist in the construction of the New Building, connected to the Main Building; and upon the needs of WHO, it will operate as an extension of WHO's administrative activities and of its Main Building. The construction of the New Building in compliance with modern construction standards, conceived in harmony with the architectural features of the Main Building, will constitute the first major step in WHO's redevelopment on the site.