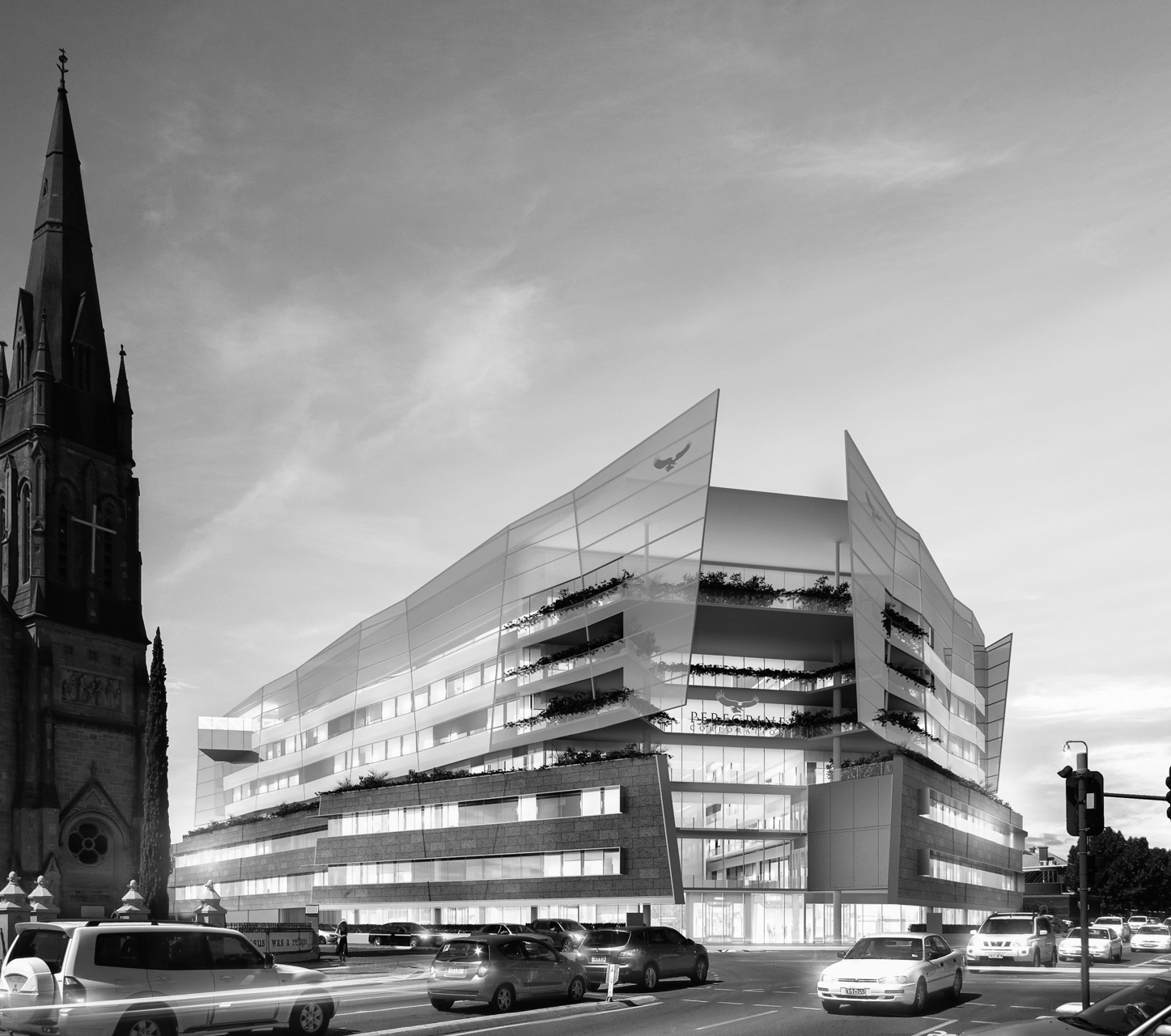 16 May

Peregrine Corporation's Headquarters receives Approval
Peregrine Corporation's proposed $50 million new Kensington headquarters has been granted Development Approval
The Governor and the Cabinet have approved the seven-storey Peregrine Headquarters to be built on the corner of Portrush Road and the Parade. The mixed use building will house a ground level café and retail space, meeting and training rooms, office space, a restaurant, gym, pool and spa, accommodation suites, car parking and end-of-trip facilities.
Construction and development of the new building is expected to create close to 300 jobs.  Investment and Trade Minister Martin Hamilton-Smith said the project had "great public value and offers considerable social and economic benefits".
Peregrine Corporation are South Australia's largest private employer, employing in excess of 3000 people at present. The building is expected to accommodate 110 new retail employees and 160 new Peregrine Corporation employees over the next decade.
"Peregrine Corporation is delighted that it has been given the green light to proceed with its new $50 million Adelaide head office at Kensington Park," Executive chairman Yasser Shahin said.