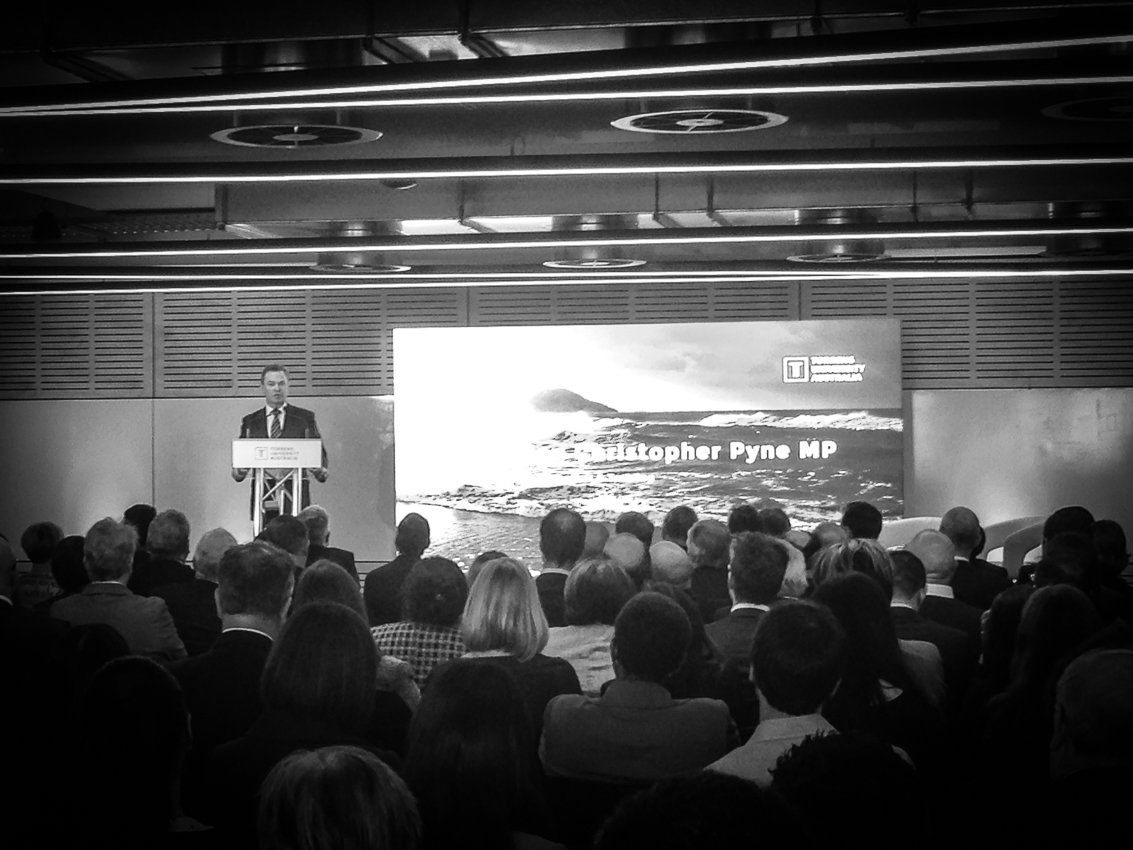 30 Jul

Torrens University Australia
TORRENS UNIVERSITY AUSTRALIA'S OFFICIAL LAUNCH OF ADELAIDE'S WAKEFIELD STREET CAMPUS.
The new Torrens University Australia campus in Adelaide's Wakefield Street was officially opened by the Minister for Education and Training, The Hon Christopher Pyne on Thursday 23rd July 2015.  The keynote speech was presented by Douglas L. Becker, Founder, Chairman and CEO of Laureate International Universities, the world's leading network of higher education institutions.
In his speech, Douglas noted the significance of Torrens University, as it is the first new university to be established within Australia in 20 years, and the Wakefield Street campus supports and enhances the vision of a globally connected network.